ABLE Super Fireglass
---
Borosilicate fire glass, per glass size 24x15x15mm
Gas fireplace, Jel fuel and bio-ethanol fireplace, gas firepit.
---
Difference between ABLE super fireglass and normal fireglass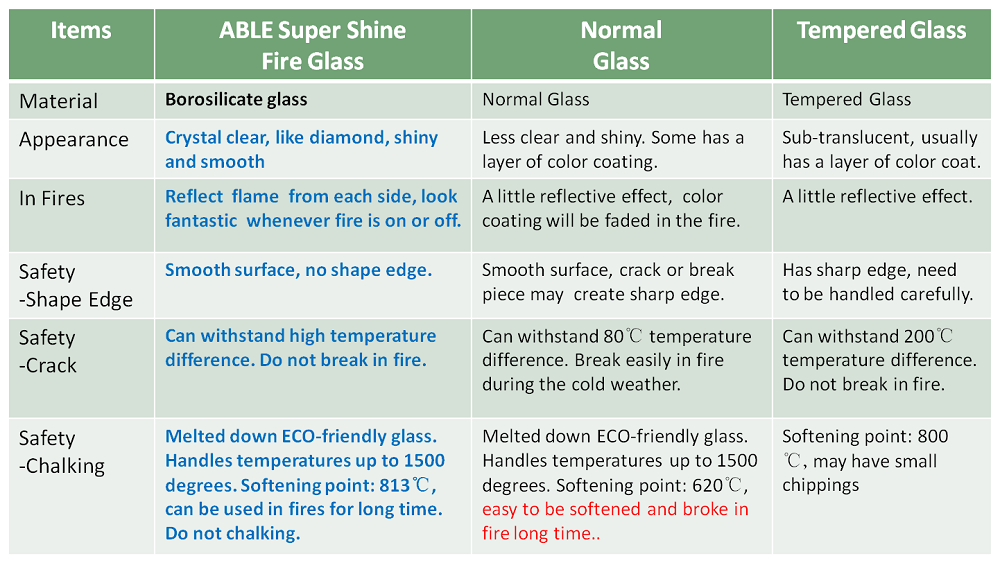 For gas fireplace, including gas logs, pebbles, coals, fireplace panels, fire glass. it made from ceramic fiber or concrete and clay, this is our main products.
Quick Contact
No.1 YunYang Rd,Heqiao town,YiXing City, Jiangsu,China 214211
If you have any product related questions, please feel free to contact us.
---