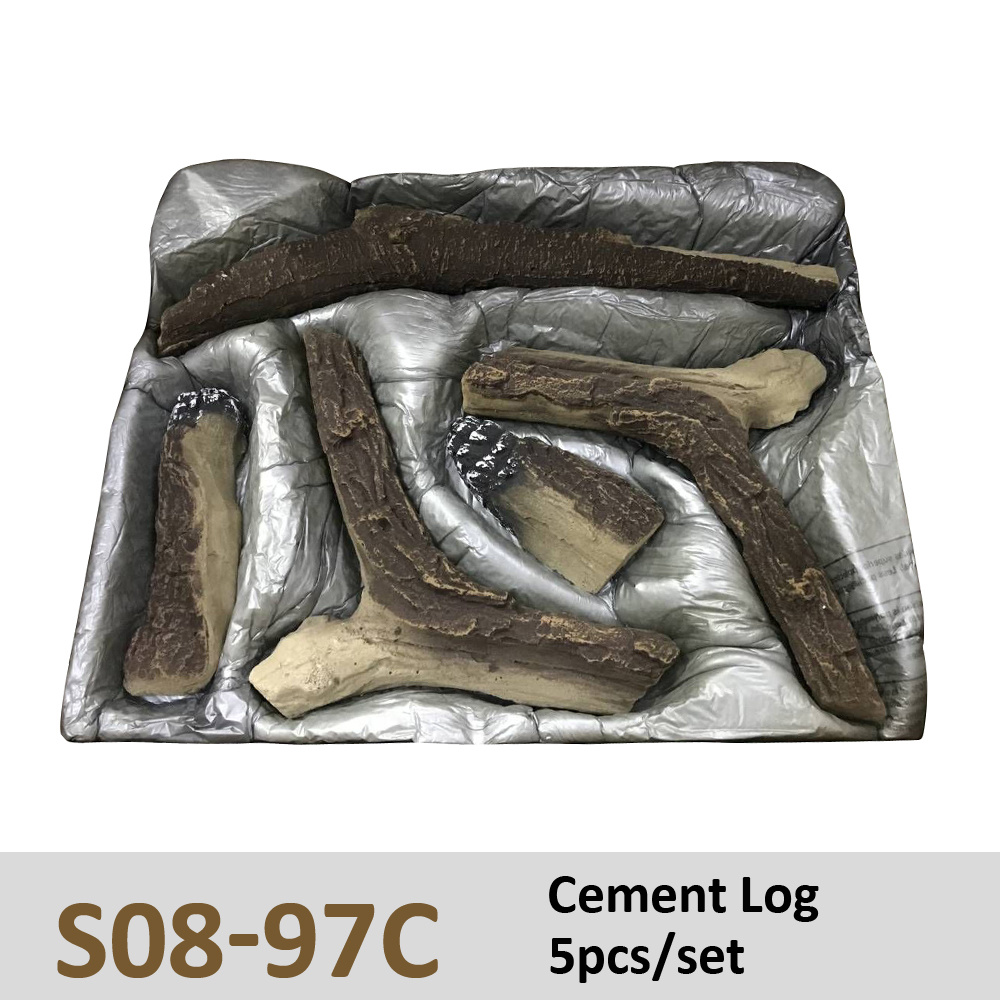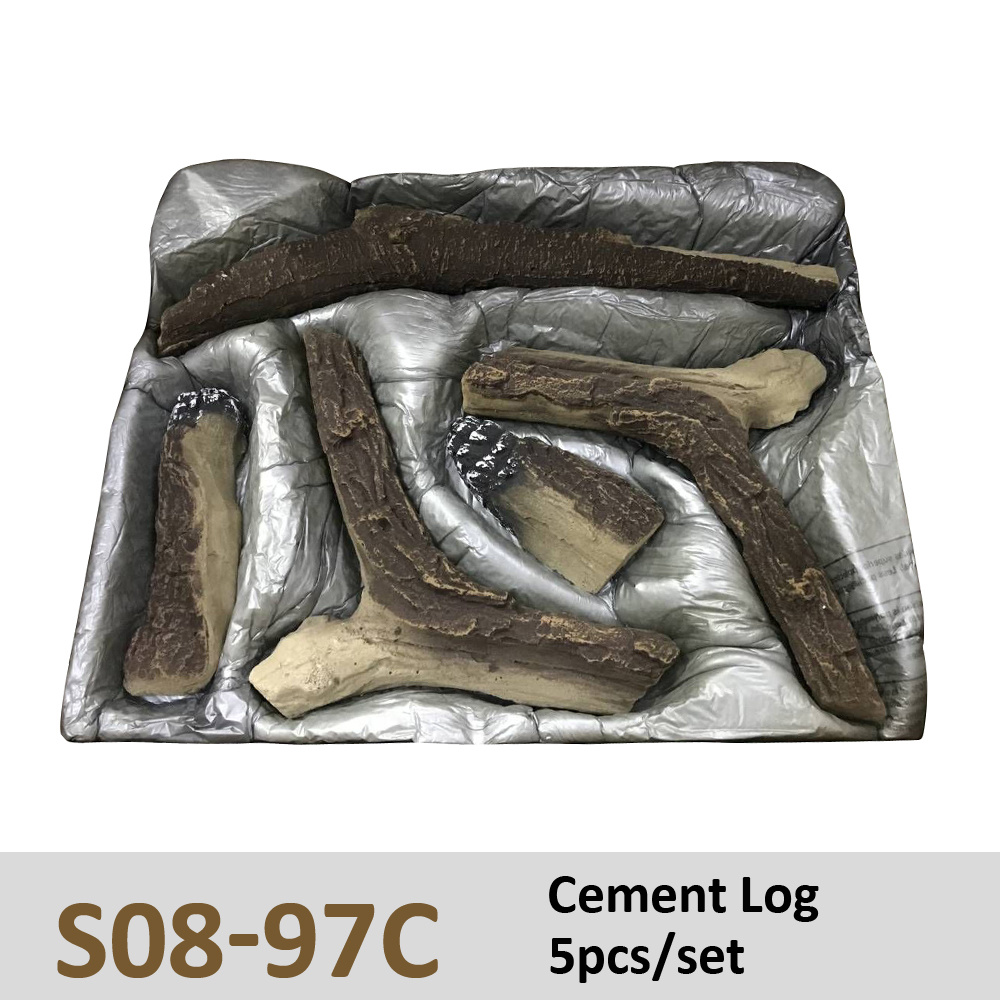 Cement Log
---
Refractory cement / cast material
Gas fireplace, Jel fuel and bio-ethanol fireplace, gas firepit.
Each log in a bubble bag, 1 set in a instapak foam box.
---
S08-97C (5pcs/set)

CL-10 * 1pc: 16x4.5x3.5cm/ 150g

CL-52 * 2pcs: 26x20x4cm/ 378g

CL-53 * 1pc: 12x6x4cm/ 134g

CL-56 * 1pc: 37x8x5cm/ 504g
Important information during installation:
Cement logs do not cover or clog the gas orifices.
If the gas orifices cannot be avoided, please keep the logs away from at least 50~100mm above of the gas orifices.
If you can lay some bigger particles on the bottom to disperse the fire flame, such as bigger vermiculite, bigger volcanic stones, bigger fireglass, or something else is larger than the gas orifices, to avoid the gas fire direct combustion on the logs, which can effectively avoid carbon excessive or insufficient combustion.

For gas fireplace, including gas logs, pebbles, coals, fireplace panels, fire glass. it made from ceramic fiber or concrete and clay, this is our main products.
Quick Contact
No.1 YunYang Rd,Heqiao town,YiXing City, Jiangsu,China 214211
If you have any product related questions, please feel free to contact us.
---